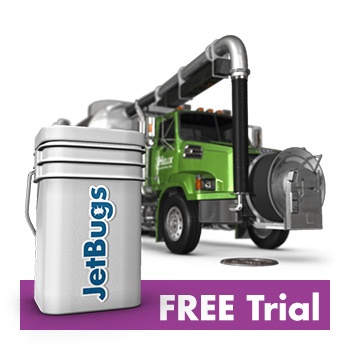 To qualify for a FREE, no-obligation* trial pail** of JetBugs, simply tell us a bit about yourself and your operation. One of our technical specialists will contact you to establish qualification and arrange delivery.
JetBugs is a performance degreaser additive for your jet cleaning truck. To clean fast and effectively, biodegradable JETBUGS combines chemical and microbial degreasers. The microbial degreaser is bred to digest F.O.G. (fats, oils and grease) in sewers for up to 1,000 feet. ** Simply mix pail into water supply and jet normally. It's a powerful first step in preventing SSOs and residential backups, and to boosting sewer capacity.
* No shipping costs, nothing to cancel, nothing to rent, nada! Offer only valid in the U.S.
** 6-gallon pail diluted 100:1 and used in 8 inch pipe
Location
5105 N.W. Beaver Drive
Johnston, IA 50131
Phone: (515) 276-3352
Toll-Free: (800) REFUSE-1 (733-8731)
Fax: (515) 276-2976